---
THE ANIMAL CLINIC OF OAK VIEW
805-649-4094

---
MEET THE STAFF

---
Robert Fryer, DVM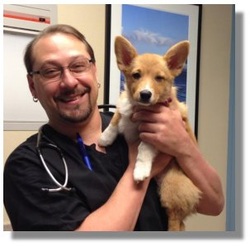 Dr. Rob Fryer developed his love for animals while growing up in Massilon, Ohio. Following completion of his veterinary education in 1998, he practiced in Las Vegas for four years before relocating to San Diego, where he practiced for two years. In 2004, he purchased the Animal Clinic of Oak View.

Dr. Fryer is an avid open water diver, spending a few weeks every year swimming with rays, fish, eels and even sharks. His many trips include places such as Belize, Baja Mexico, and Cozumel. At home, he enjoys reading, watching football and spending time with his dogs.

Education
Bachelor of Arts - 1994 Ohio Wesleyan University - biology, chemistry and psychology.
Doctor of Veterinary Medicine - 1998 Ohio State University College of Veterinary Medicine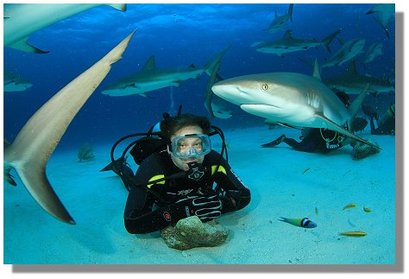 There you have it! Actually swimming with sharks!! Is he crazy? Does he have a death wish? Keep those fingers tucked in, unless you can do surgery without a full set of ten!
One of Dr. Fryer's more recent adventures. STOCK CAR RACING!! First swimming with sharks, now car racing! What's next? Bungee jumping into a live volcano??




---
Tayler Johnson, Lead Veterinary Technician
Tayler is a life-long resident of Ojai, and came to work at
The Animal Clinic of Oak View
in 2006. She's very adept at both working in the back as a vet tech, and helping out on the front desk, when needed. She shares her home with all of her pets; her cat L.B. and two dogs, Jozie, and Happy. She also has a beautiful little horse named Kahlua.
When Tayler isn't working, she enjoys spending her time on her various hobbies which include, hiking; camping; reading; riding horses and traveling. Her recent travels took her to amazing places such as Spain, Italy and Ireland! Although she loved seeing other countries, she was very happy to be back home in the USA for some "normal" food.
---
Shirley Lopez, Office Manager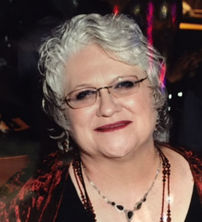 After "retiring" from her manicuring job of 23 years, Shirley came to work at the Animal Clinic of Oak View in 2006, where she started a brand new career that would let her further nurture her love of animals. She enjoys working with the public, and is always quick with a smile!

A California native, Shirley was born and raised in Santa Paula, where she lived for 31 years. She has also lived in Ventura and Fillmore. She moved to the Ojai Valley in 1995, and can't imagine a better place to work and call home. She has been married to her husband Sal for 32 years, and together they have two sons, Chris, 34 and Kevan, 30. Both sons are grown and out on their own, but being a close-knit family, they are in touch on a regular basis.

Shirley and Sal only have "furry kids" at home now; two adult cats, Asia and Apollo, and a sweet little Chihuahua named April. The most recent addition to the house was a tiny 5-day old kitten named Antonio, that required 'round the clock bottle feeding, and being closely watched at all times. Antonio grew quickly, and continued to thrive under Shirley's care. He recently turned five years old! He's such a handful but always very entertaining with his antics!

Some of Shirley's hobbies include: spending time with her family; reading; watching movies; web surfing; making jewelry; vacations in Sedona, Arizona; restoring her '69 Mustang and anything that will make her laugh.
---
Denise Nicholson, Veterinary Technician

Denise has been a technician/receptionist at
The Animal Clinic of Oak View
since 2009, and we feel so lucky to have her. She lives in the beautiful Ojai valley with her husband Anthony, and their youngest daughter Toni. Her other two children are grown and have moved out on their own. Her oldest daughter Tawnia lives in Westlake and her son Rodney lives in New York.
Denise relocated back to California in 2009 after living in New York for 10 years. She has 3 dogs: Izzie, Rocky, and Squirt that she lovingly calls "The Terrier Crew". She also has a
beautiful gray Arabian horse named Buddy. Often on the weekends you can see Denise and Buddy competing in horse shows, where she has won a wonderful array of ribbons, most of them blue! (If you're not familiar with horse shows, blue is FIRST PLACE!)
Not to be forgotten, completing her pets, is a tank full of fish!
Denise's hobbies include, riding and showing her horse; gardening and spending time with her family.
---